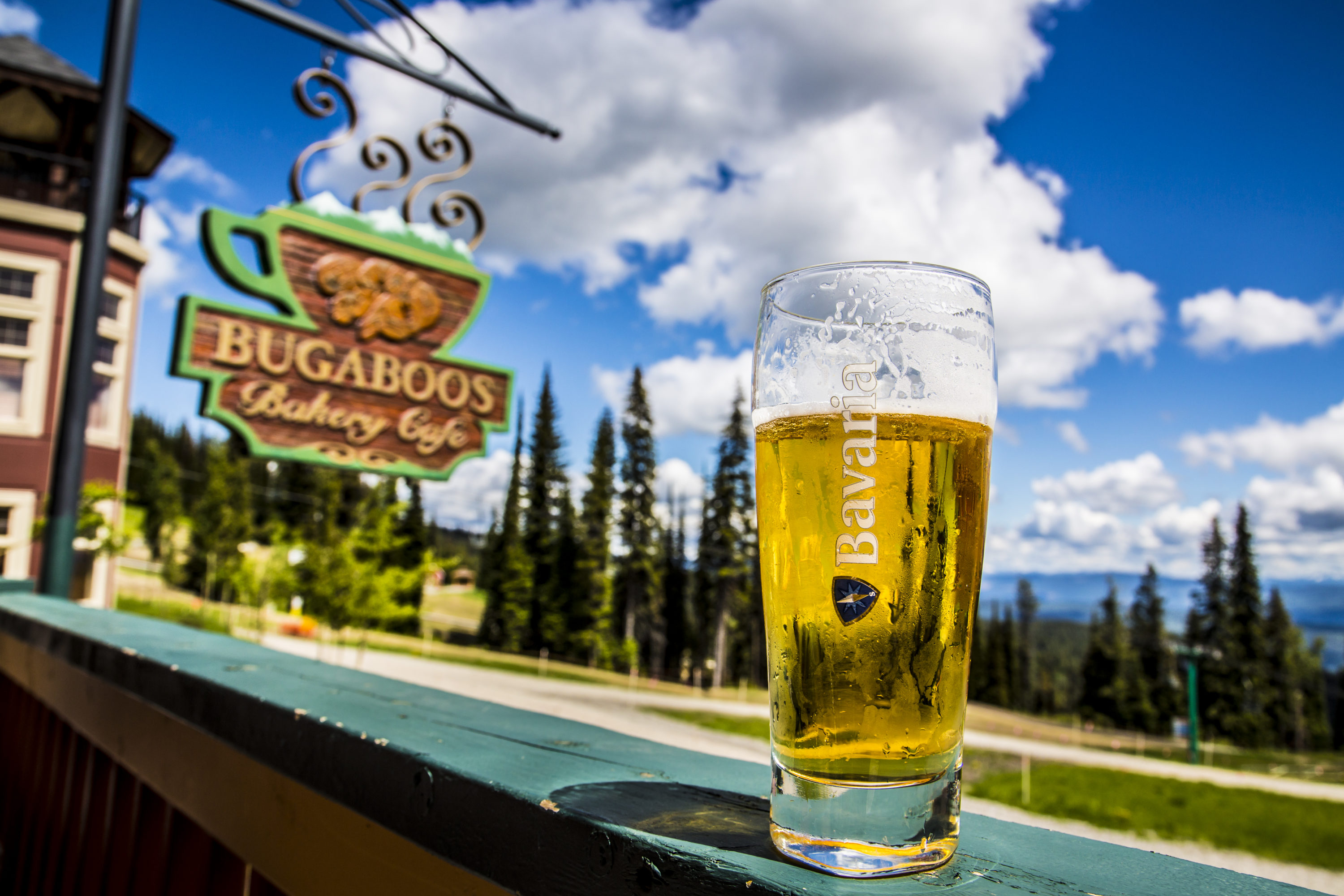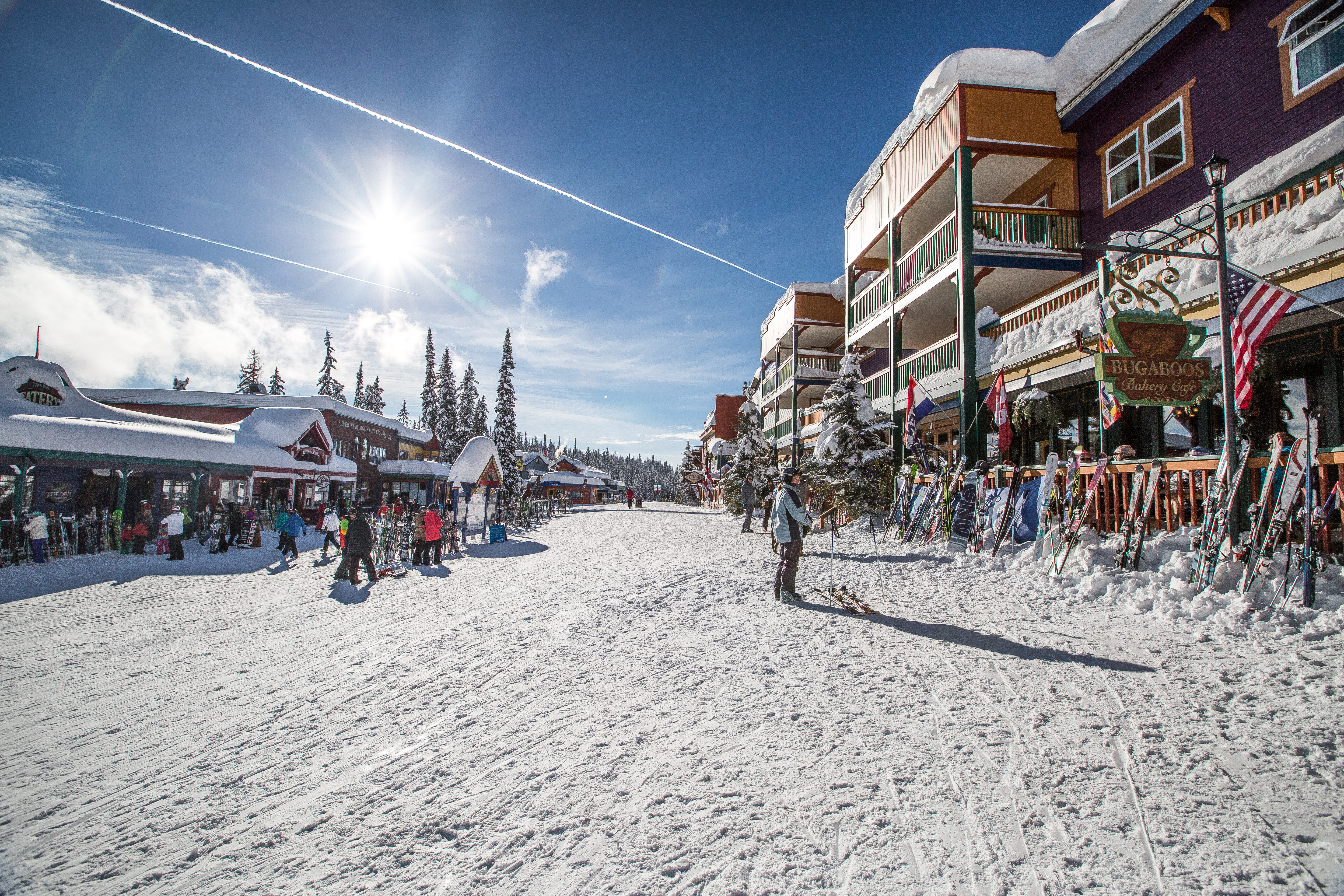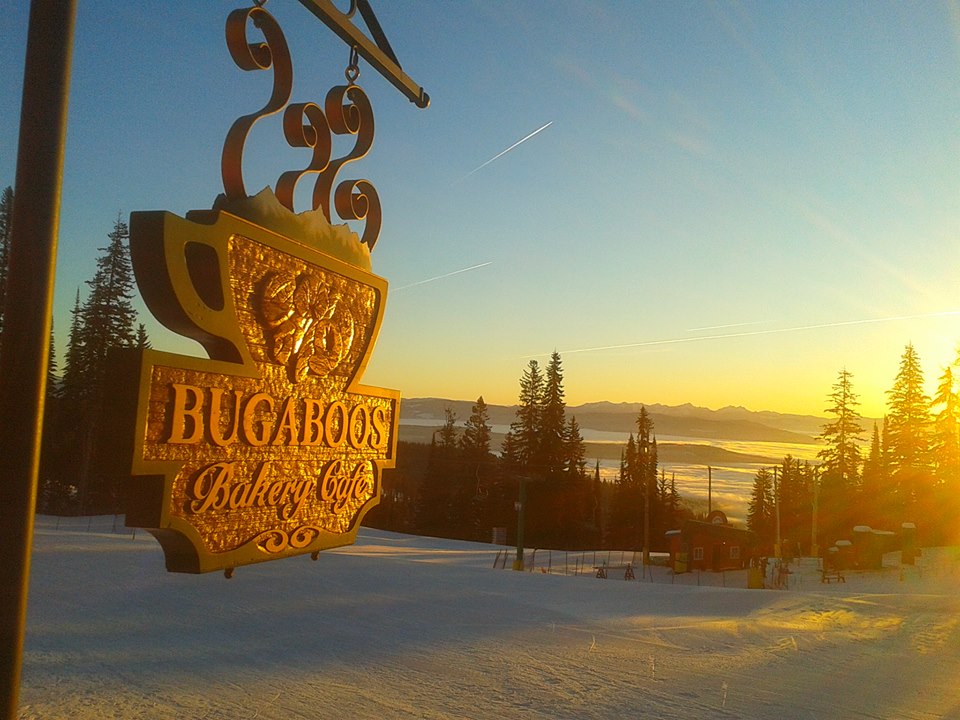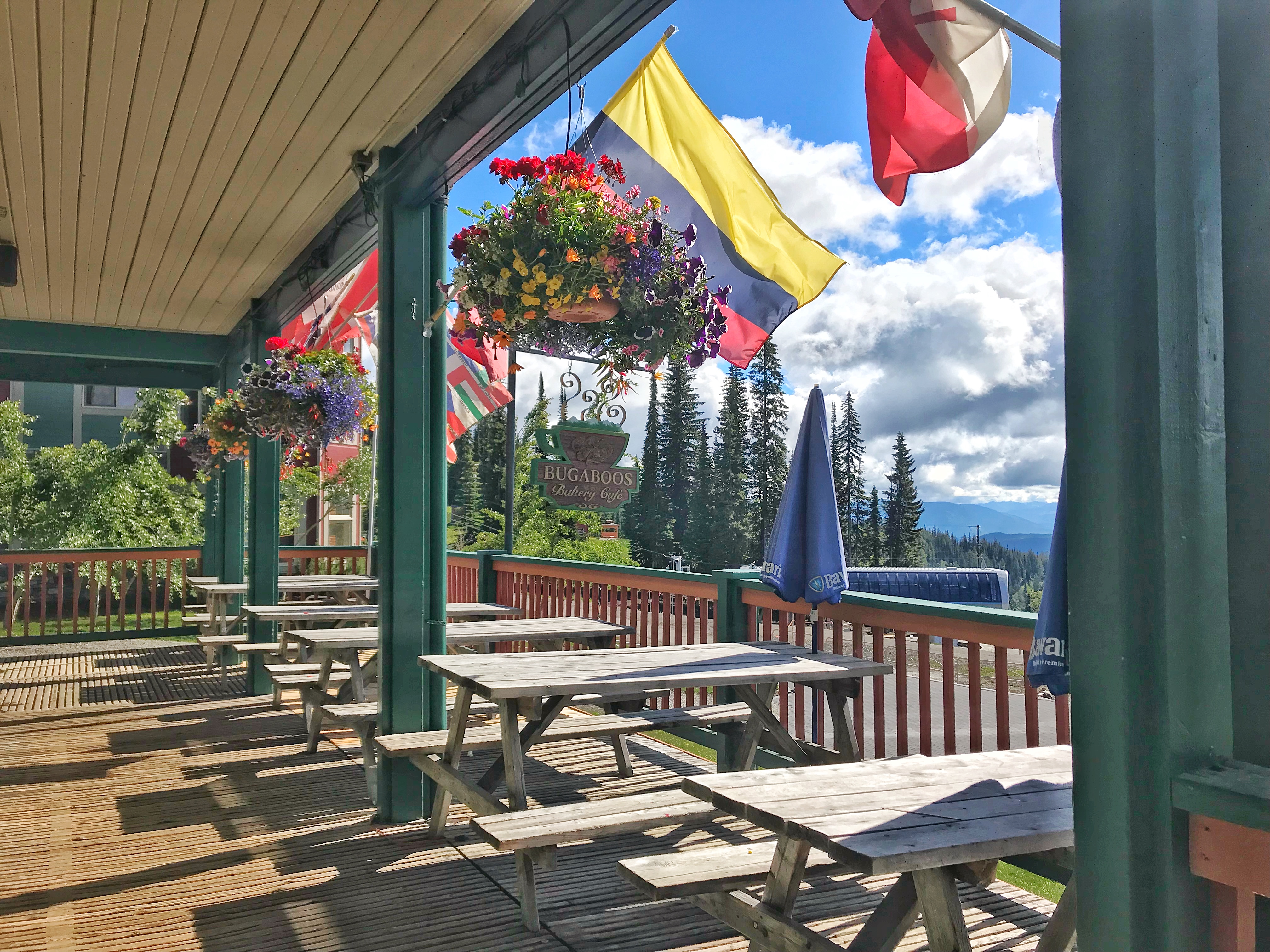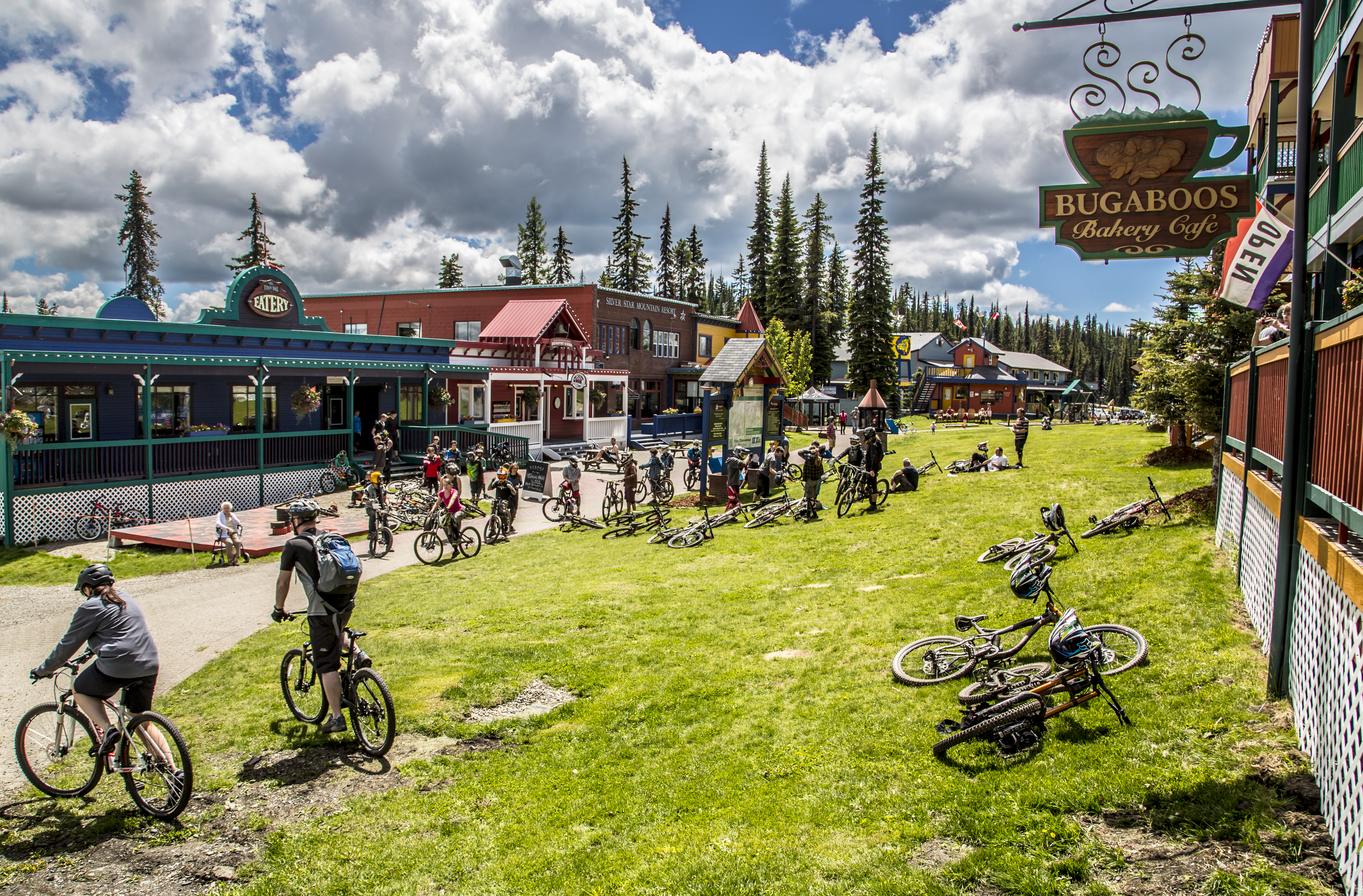 Welcome to Bugaboos Bakery Cafe
Since opening the doors in 1996 Bugaboos has offered freshly baked goods and delicious coffees to the keenest of skiers, snowboarders, Mountain bikers and Explorers alike. Over the years we refined the European style bakery to what it is now; a bakery and coffee shop that strives to have the best quality.
Conveniently located at the end of the Vance Creek Hotel Boardwalk on Main Street, overlooking the spectacular Monashees. If you don't know where to find Bugaboos Bakery Café Look for the flags of the world or follow the scent of freshly baked goods.
For us, it's important to use the best quality ingredients. That's why we make our coffee drinks with espresso from Italy, hot chocolate with imported Dutch cocoa and baked goods made with real butter or olive oil.
Bugaboos offers a wide variety of freshly baked goods for breakfast and lunch. Warm items such as soups, panini, sausage rolls, meat pies and croissants, catering to the whole family. We also serve alcohol, perfect for après ski! Serving Local and imported beer as well as alcoholic coffees and hot chocolates. This goes perfectly with our pastries and desserts.
Hope to see you at Bugaboos, "the place to meet".
Open 7 days a week in Winter and summer.
Winter: 7:30am until 5.00pm
Summer: Weekdays 8:30am until 4:00pm
Weekends 7:30 until 5:00pm.
Phone: 1-250-545-3208
Contact person: Frank Berkers, owner
Email: bugaboos.bakery.cafe@gmail.com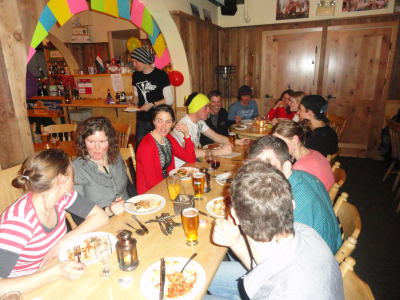 Naughty Neighbours
Naughty Neighjbours is a great way to meet your mountain neighbours and friends.
We meet Wednesday evenings 5:00pm to 7:30pm during the ski season.
Check our website for dates.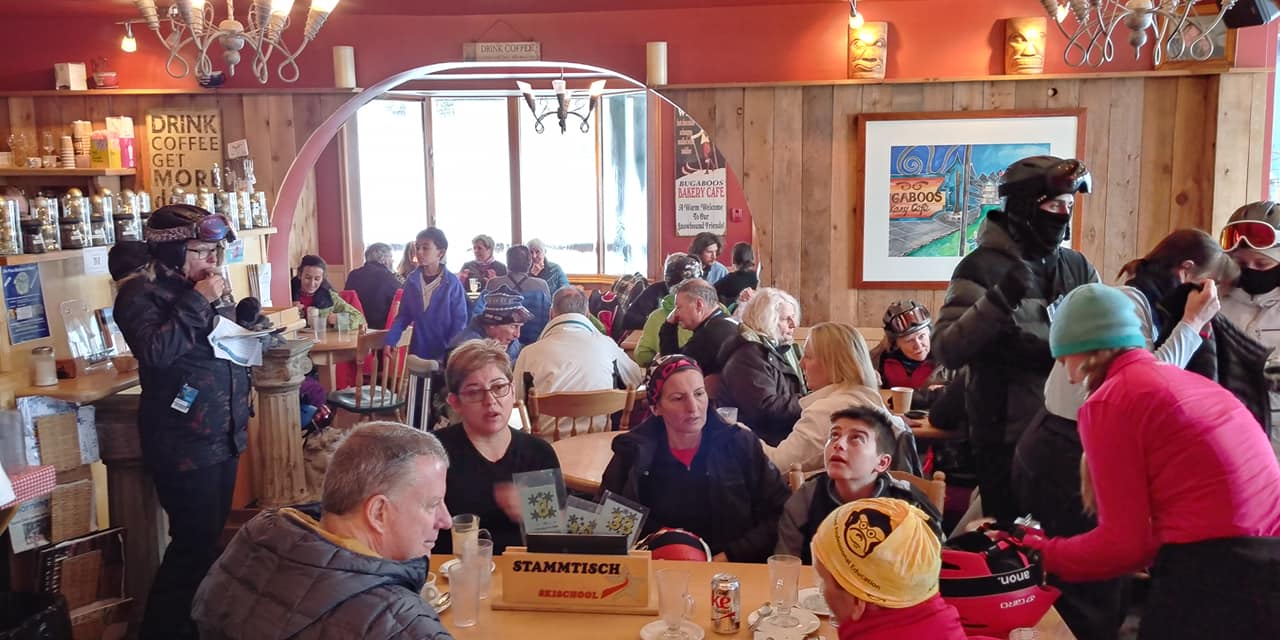 Mathew's Wine Pairing Dinners
Chef Mathew Morazain and Winofile Guy Morazain put on a wine pairing dinner once a month during the ski season.
Guy chooses 4 wines and Mathew pairs each wine with a scrumptious course.
Check the website for Dates and Registration.